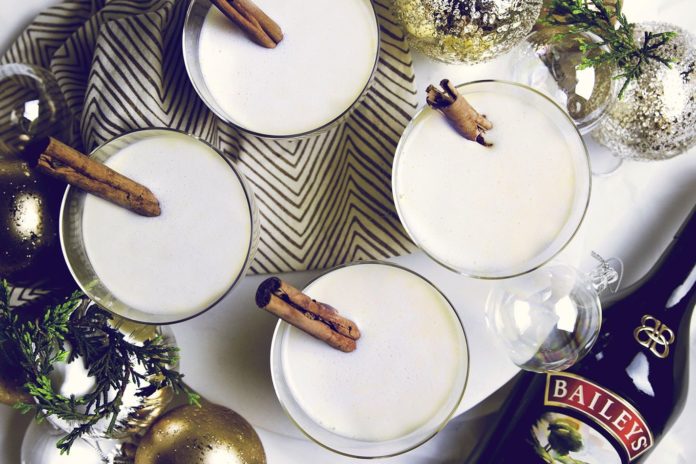 Ingredients:
150ml Baileys Original Irish Cream
4 eggs, beaten
4 tbsp caster sugar
300ml milk
1 vanilla pod, split
0.6 units per serve
MIX IT UP
First beat the eggs together in a bowl with the caster sugar. Make sure the caster sugar is completely dissolved and the liquid is smooth or your eggnog will taste grainy.
Next add the Baileys, milk and the split vanilla pod to the bowl. Whisk vigorously until everything is combined to form a silky liquid.
Strain your Baileys eggnog to get rid of the vanilla pod. Then take four short, glass tumblers and pour a good measure of the liquid into each glass.
Finish with a cinnamon stick, a sprinkle of cocoa powder and serve with some Christmas cheer.