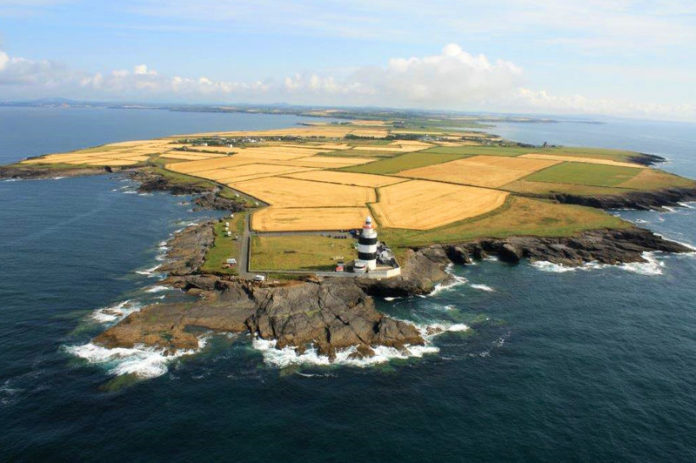 Get on the trail of Ireland's 13 Great Lighthouses, the saviours of seafarers and the keepers of maritime heritage.
Towering over the island's rugged coastline, Ireland's imposing, centuries-old lighthouses are extraordinary places to visit.
Set on stunning cliff-top locations with breath-taking seascape views, each also has its own character and individual tale to tell.
Eight of 13 designated as Great Lighthouses offer accommodation and make for a marvellous and memorable overnight stay, while others offer guided tours and fascinating, interactive exhibitions.
Hook Head, sitting at the entrance to Waterford Harbour in Ireland's Ancient East, is the oldest operational lighthouse in the world. An almost intact medieval lighthouse, it continues to serve its original function and also welcomes visitors for guided tours that reveal the secrets of its 800 years.
Once housing the most powerful lighthouse light in the world, Wicklow Head, in Ireland's 'garden county', is uniquely octagonal rather than round. It now houses delightful self-catering accommodation with stunning views of the Irish Sea on three sides.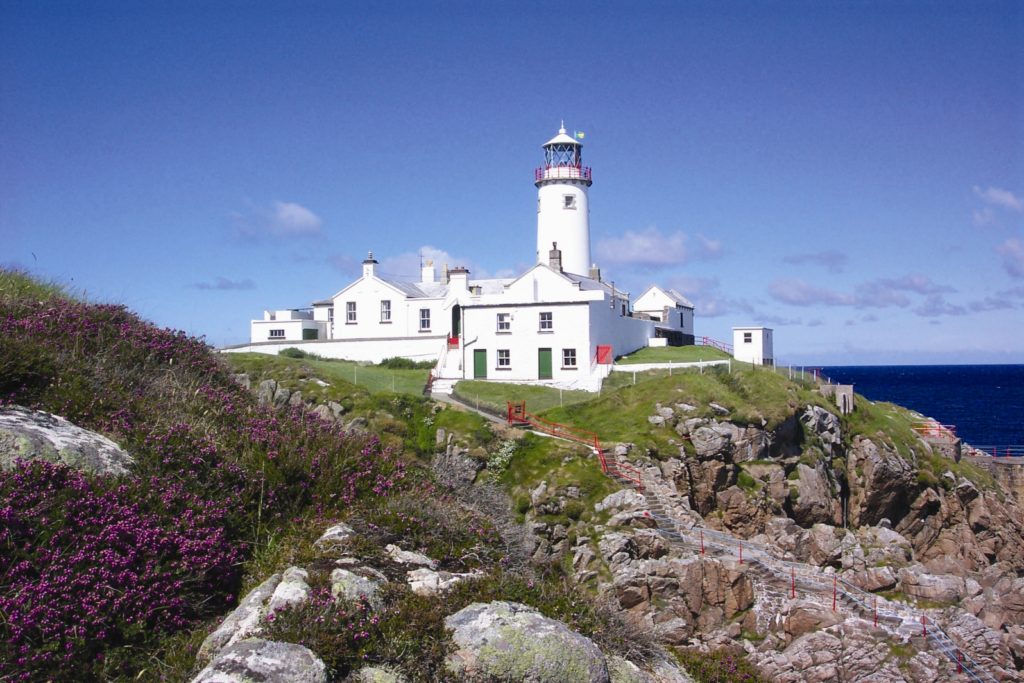 Six of the Great Lighthouses guard the magnificent Wild Atlantic Way, among them Clare Island in County Mayo. Decommissioned and converted into luxury accommodation that features wrought-iron beds and art deco furnishings, the lighthouse offers a fabulous place to relax and drink in the dramatic views over Atlantic swells and jagged cliffs.
Voted one of the most beautiful lighthouses in the world, Fanad Head in Ireland's rugged north west was first lit in 1817. Standing between idyllic Lough Swilly and sandy Mulroy Bay, its exquisite location makes it a must-see in the region. From the top of its tower whales, dolphins and porpoises can be glimpsed, while overnight accommodation is available in the former light keepers' houses.
The island's quirkiest lighthouse is the 'upside down' Rathlin West on unspoilt Rathlin Island, just 25 minutes by ferry from Northern Ireland's spectacular Causeway Coast. Built into the cliff face, the lighthouse rises above its beacon, which still plays an important role in maritime safety. Rathlin Island is also famous for its significant seabird colonies that include guillemots, razorbills, kittiwakes, fulmars and puffins.
The latest addition to the list of Great Lighthouses is the Great Light in Belfast. This 130-year-old optic is one of the largest of its kind ever built and is an exceptionally rare maritime artefact. It is now showcased on the Titanic Walkway in the heart of Belfast's Titanic Quarter, where a series of interpretation panels present the maritime and industrial heritage of the area.