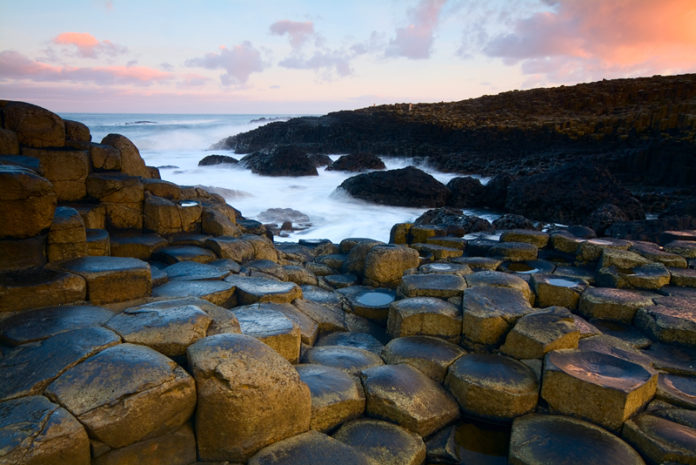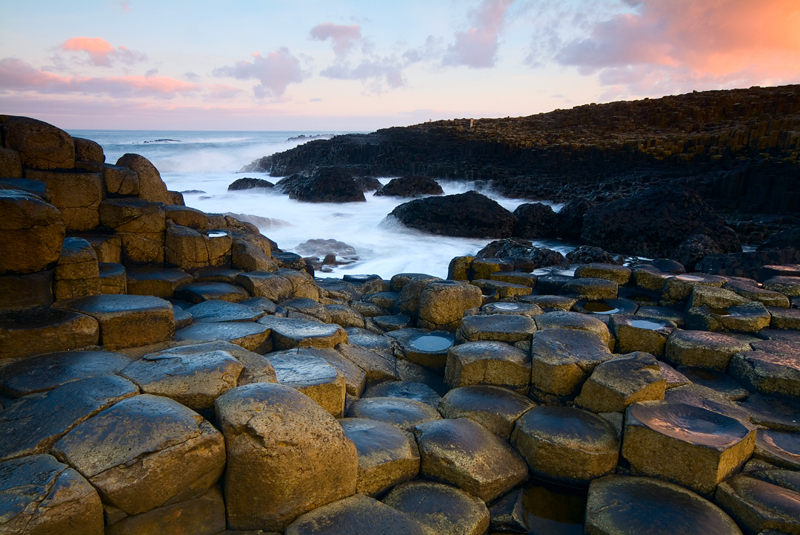 Crisp, pale-blue skies, bright sunlight and lengthening days form the perfect backdrop to a spring break in Ireland.
In springtime, Ireland's landscape moves out of the winter shadows and becomes a technicolour canvas crowded with yellow daffodils, green fields and budding trees. Here are five ways to make your own picture postcard memories.
1. Visit a sheep farm
Maybe not the first thing you'd think of, but who can resist the cuteness of new-born lambs that dot the island's hills in spring? Lots of farms let you visit to meet the lambs and marvel at the skills of the sheepdogs at work. Call in for a tour of Killary Sheep Farm in County Galway, where sheep roam freely on the mountain overlooking beautiful Killary Fjord on the Wild Atlantic Way. Or if you're on a Dublin city break, head for the Family Farm at Dublin Zoo where lambs, calves and pygmy goats are among the most popular residents.

Ballyliffin Golf Course
2. Tee it up early
Golf is already in full-swing in Ireland by the time pros tee it up at Augusta for the Masters in April. As the smell of freshly cut grass and blooming flowers permeate the pristine air, springtime is ideal for an inspirational Irish golf trip. Best of all, world-class courses like Royal County Down, Waterville, Royal Portrush and Ballyliffin are easier to book before the busier summer months kick in. Dust off those clubs and get swinging.
3. Pop into a park
Ireland is an island of keen gardeners and spring is the perfect time to witness the results of their hard work in the birth of buds and blossoms. The Belfast Botanic Gardens are spectacular, as are the grounds of Blarney Castle in County Cork. To enjoy wild beauty, head to Dublin's Phoenix Park, one of Europe's biggest city parks, and wander with the fallow deer across the green expanse.
Giant's Causeway is an area of about 40,000 interlocking basalt columns, the result of an ancient volcanic eruption. The tops of the columns form stepping stones that lead from the cliff foot and disappear under the sea.The tallest are about 12 metres (36 ft) high, and the solidified lava in the cliffs is 28 metres thick in places. It is located on the north-east coast of Northern Ireland, about 3 kilometres (2 miles) north of the town of Bushmills. It was declared a World Heritage Site by UNESCO in 1986.
4. Hit the highlights
In summer Ireland's top attractions are heaving with visitors but in spring you can enjoy easy access to the most popular locations. Stand a while on the famous Cliffs of Moher drinking in the Atlantic views, or climb over the majestic Giant's Causeway without having to queue. Tour the Game of Thrones filming locations at your leisure or take your time marvelling at the Book of Kells in Trinity College Dublin.
5. Walk off winter
Spring is the time to shake off the winter torpor and get out into nature, and Ireland is the place to do it. With wonderful walking trails across the island there is a forest, hill or clifftop path for everyone. Hike the tail end of the mighty International Appalachian Way that starts in the US and ends in the Donegal to Antrim chapter. Soak up the superb seascapes of the Causeway Coast Way or step back in time on the ancient Glendalough Lake Walk.

www.ireland.com