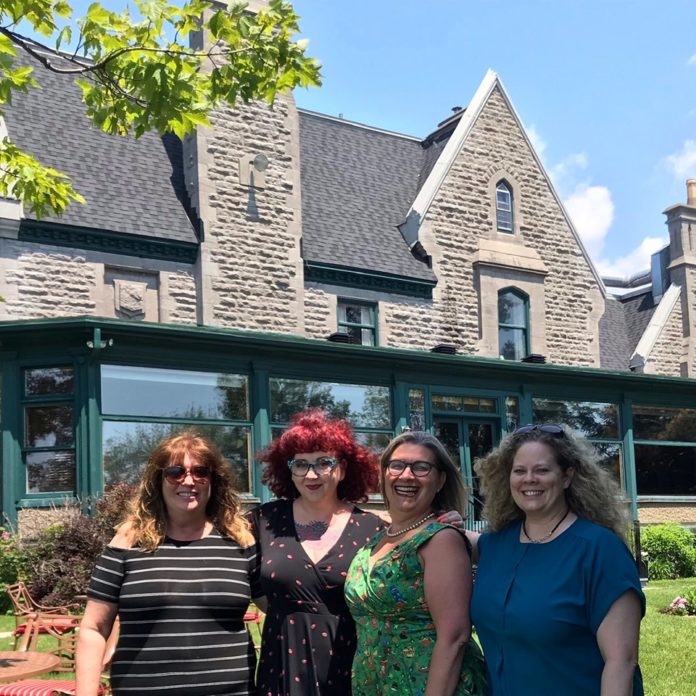 For the first time in history, the Presidents of the three main Montreal Celtic societies are all female, and to underline its significance, a momentous meeting of the minds took place earlier this month.
The lunch was held at Dorval's Forest and Stream Club and was organized and hosted by Lori Morrison, who is the UIS Communications Chair and scholarship founder, as well as the St Andrew's Society Community Assistance Secretary, and this year's St Patrick's Society Community Award recipient.
Presidents Patricia Mulqueen (United Irish Societies of Montreal), Christie Brown (St Patrick's Society), and Marilyn Meikle (St Andrew's Society) and Lori Morrison met for lunch and an in-depth discussion of the links and commonalities between our organizations, and ways to inter-assist took place along with some laughs.
All four women bring an incredible wealth of knowledge and experience to our city's Celtic societies, and communities. With backgrounds ranging from technology to education to marketing, the alliance is a solid trifecta that will undoubtedly forge collective missions.
The future is bright and strong!