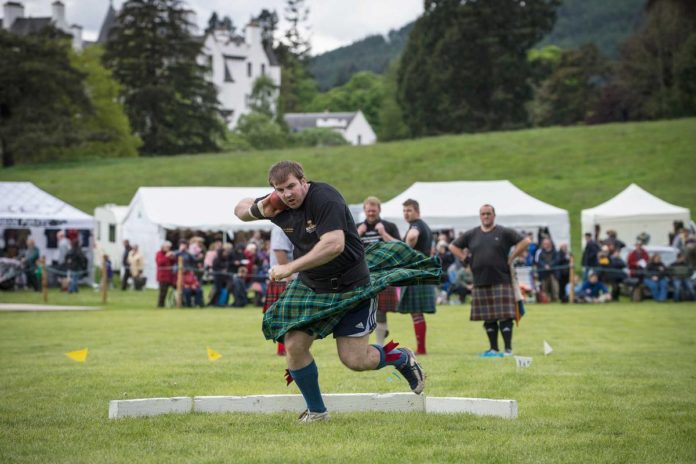 What do you get when you combine international athletes, local communities and visitors at a Highland games? A warm welcome and a cracking family-friendly day out!
The Highland Games are getting closer and in preparation for the activities plan your trip today!  With Highland Festivals taking place from BC to Nova Scotia and beyond you have your pick… if you fancy taking in one of the 80 Festivals in Scotland here's what you need to know…
With traditional heavy athletic events like tug-o-war and the caber toss, as well as Highland dance competitions, track and field events, and piping, the games are a spectacle like no other. And it all takes place against a scenic Scottish backdrop. What more could you want?
When are Scotland's Highland games?
Highland games combine sport, fun and culture in a uniquely Scottish style and take place every weekend in the summer. From May to September you can get in on the action at one of over 80 Highland games taking place on islands and in towns, villages and cities across the country – some castle grounds host games too.
Heavy contests, including the hammer throw and weight for height, see competitors putting their muscles to the test, while field events such as the hill race and cycling competition test speed and stamina.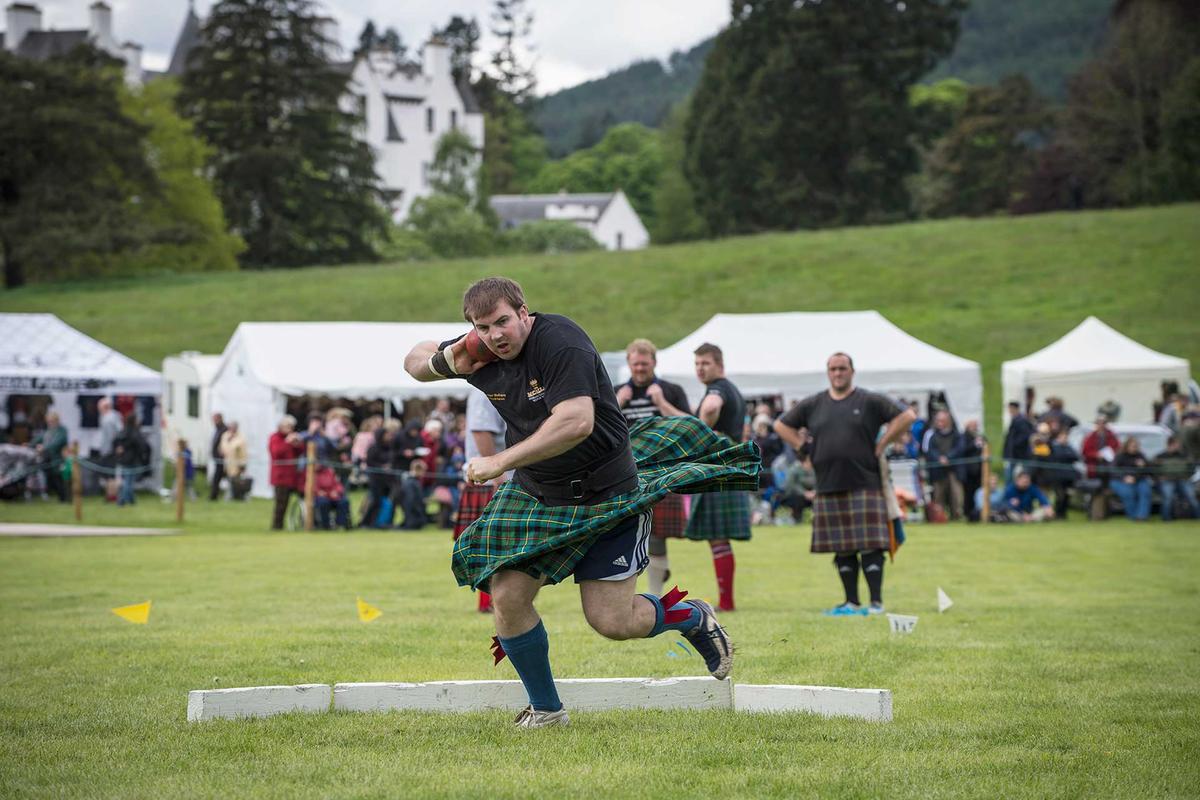 Did you know that Baron Coubertin, the founder of the modern Olympics, was so impressed by a Highland display he saw at the 1889 Paris Exhibition that he introduced the hammer throw, shot put and the tug o' war to his competition? Talk about high praise! The former two are still included in the Olympics programme to this day – just one of the many fascinating facts of the Highland games.
Plan your trip today!!
Source: VisitScotland.com