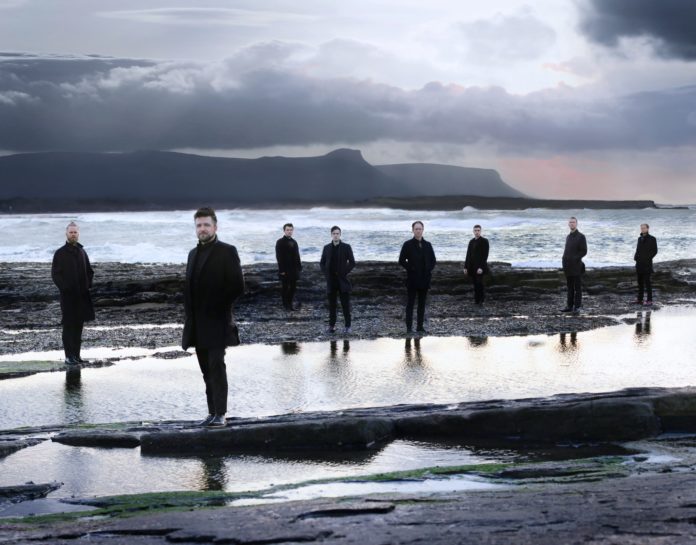 Latest Irish super-choir headlines VanMan Male Choral Summit with Chor Leoni
(Vancouver, BC) Ireland's latest super-choir, M'ANAM ("My Soul") will make their North American debut in a joint concert with Vancouver's JUNO-nominated Chor Leoni Men's Choir to open the VanMan Male Choral Summit (April 24th) at the Chan Centre for the Performing Arts in Vancouver.
M'ANAM is an all-male ensemble of eight singers led by conductor/composer Michael McGlynn. McGlynn is famous for his work with the legendary Riverdance and also leads the renowned mixed choir, Anuna. In the short time since M'ANAM's founding in 2018, the ensemble has been featured on the soundtrack of World of Warcraft, sung on the latest album by Japanese jazz-rock ensemble mouse on the keys, released several stunning videos, and enjoyed a successful album-launching European tour.
The group draws on a huge range of musical experiences, from Rock to Classical, Folk to Indie – but what excites them most are the connections between the lands of Iceland and Ireland. With repertoire ranging from 9th-century Icelandic elegies to dead Vikings, to classic Irish folk songs and brand-new works written for them by McGlynn, M'ANAM brings a fresh new approach to the tradition of male-voice singing.
Their North American debut will feature M'ANAM alongside Chor Leoni as the opening concert of the annual VanMan Male Choral Summit. VanMan draws 300+ male singers together for a weekend of rehearsals, workshops, and performances.
M'ANAM & CHOR LEONI
Friday, April 24 |8pm
Chan Centre for the Performing Arts
Tickets from $30 | http://bit.ly/MANAMCL
Chan Centre box office: 604.822.2697