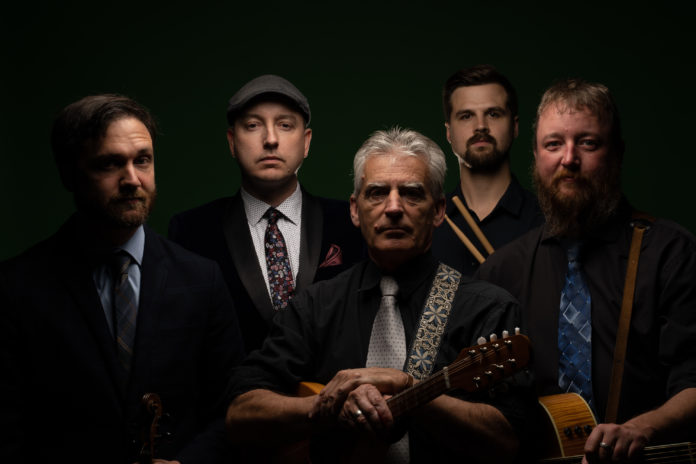 St. Augustine FL – Steel City Rovers once again brings their unique blend of traditional Celtic and North American styles including bluegrass, folk and roots to the main stage of the 10th Annual St. Augustine Celtic Music & Heritage Festival. The multi-award-winning Celtic Festival takes place March 14 & 15 at Francis Field in downtown St. Augustine, and the band will perform both days on the main stage as well as conduct a musical instrument workshop on the festival's second stage.
The Steel City Rovers stand out for their powerful, emotive vocals and engaging entertainment. They perform on meticulously crafted replicas of historical instruments that rarely appear on today's musical landscape. Ryan is a powerful baritone and is joined on harmonies by his guitar-playing brother Joel for that inimitable familial vocal blend. The rest of the band often harmonizes as well, creating a classic Celtic feel. Mark is a multi-instrumentalist, rotating quickly between wind, strings, keys and even the Scottish small pipes. Dave on fiddle is lightning-quick and incredibly precise. Dave on percussion plays a dynamic setup of his own invention.
This award-winning Festival takes place on Francis Field. Musicians returning to the main stage in 2020 include fan favorites Dublin City Ramblers, Albannach, Seven Nations and Emmet Cahill with more to be announced soon. Chad Light, talented actor/director/painter/sculptor, will be Emcee for the Festival Main Stage. This St. Augustine Festival is acclaimed as "the finest Celtic Music Festival in the United States". In addition, there are second stage performances of magic, comedy, lectures on history and culture, and music workshops.
Find the CELT in YOU in America's Oldest Celtic City
The event begins on Friday, March 13 with a pre-festival Whiskey Tasting, and Kicks off Saturday with The World's Original St. Patrick Parade .The excitement continues through all weekend with The St. Augustine Highland Games, plus dozens of Celtic artisans and great food, and kids' games, and a very special feature for 2020, "Celtic NOIR!": Mystery & Crime Writers.
For tickets and further information: CelticStAugustine.com
Festival tickets may also be purchased at Ann O'Malley's Irish Pub located at 23 Orange Street, downtown St. Augustine.
The St. Augustine Celtic Music & Heritage Festival is produced by nonprofit Romanza – St. Augustine, Inc. and is funded in part by the St. Johns County Tourist Development Council, by the State of Florida, Department of State, Division of Cultural, Florida Council on Arts and Culture, and by Visit Florida.