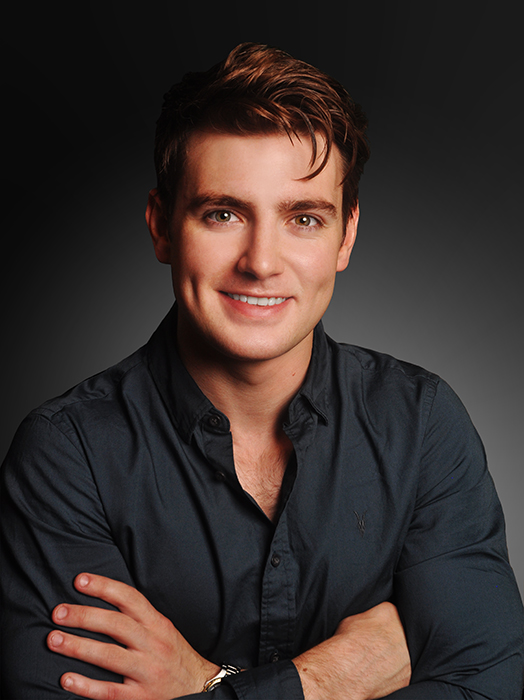 Award-winning tenor Emmet Cahill, formerly with Celtic Thunder, will return to the main stage of the 10th Annual St. Augustine Celtic Music & Heritage Festival on Sunday, March 15. The multi-award-winning Celtic Festival takes place March 14 & 15 at Francis Field in downtown St. Augustine, and Emmet will perform on Sunday only.
Emmet Cahill, formerly with Celtic Thunder, is a native of Mullingar, County Westmeath, Ireland. In recent years, he has been widely hailed as "Ireland's Most Exciting Young Tenor". In March 2018, Emmet made his sold-out debut at New York's Carnegie Hall. The evening prior, he performed a special concert for the Aisling Irish Community Center in Yonkers NY, raising much needed funds for homeless communities around the city.
This award-winning Festival takes place on Francis Field. Musicians returning to the main stage in 2020 include fan favorites Dublin City Ramblers and Albannach with more to be announced soon. Chad Light, talented actor/director/painter/sculptor, will be Emcee for the Festival Main Stage. This St. Augustine Festival is acclaimed as "the finest Celtic Music Festival in the United States". In addition, there are second stage performances of magic, comedy, lectures on history and culture, and music workshops, and a very special feature for 2020, "Celtic NOIR!": Mystery & Crime Writers.
Find the CELT in YOU in America's Oldest Celtic City
The event begins on Friday, March 13 with a pre-festival Whiskey Tasting, and continues Saturday and Sunday with live performances on two stages. It also features "Celtic NOIR!": Mystery & Crime Writers, The St. Augustine Highland games,Celtic artisans and food, and kids' games. The St. Patrick Parade begins at 10 a.m. on Saturday March 14 at the site of the world's original St. Patrick's Day parade, begun in 1601 in St. Augustine!
For tickets and further information: CelticStAugustine.com
Festival tickets may also be purchased at Ann O'Malley's Irish Pub located at 23 Orange Street, downtown St. Augustine.
The St. Augustine Celtic Music & Heritage Festival is produced by Romanza – St. Augustine, Inc. and is funded in part by the St. Johns County Tourist Development Council, by the State of Florida, Department of State, Division of Cultural, Florida Council on Arts and Culture, and by Visit Florida.