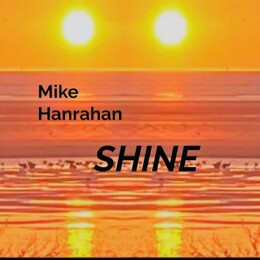 A song from the box room Recorded with Gavin Glass and Rachel Grace at Orphan studios in Wexford.
Inspired by those good people who are always there to pull us out of the darkness. Maith thú
"S H I N E is dedicated to all those who shine a light into the darkness."
"It's always a joy to work with the wonderful Gavin Glass at his Orphan studios down in Wexford. Thanks to Rachel Grace for the beautiful backing vocals" Mike Hanrahan –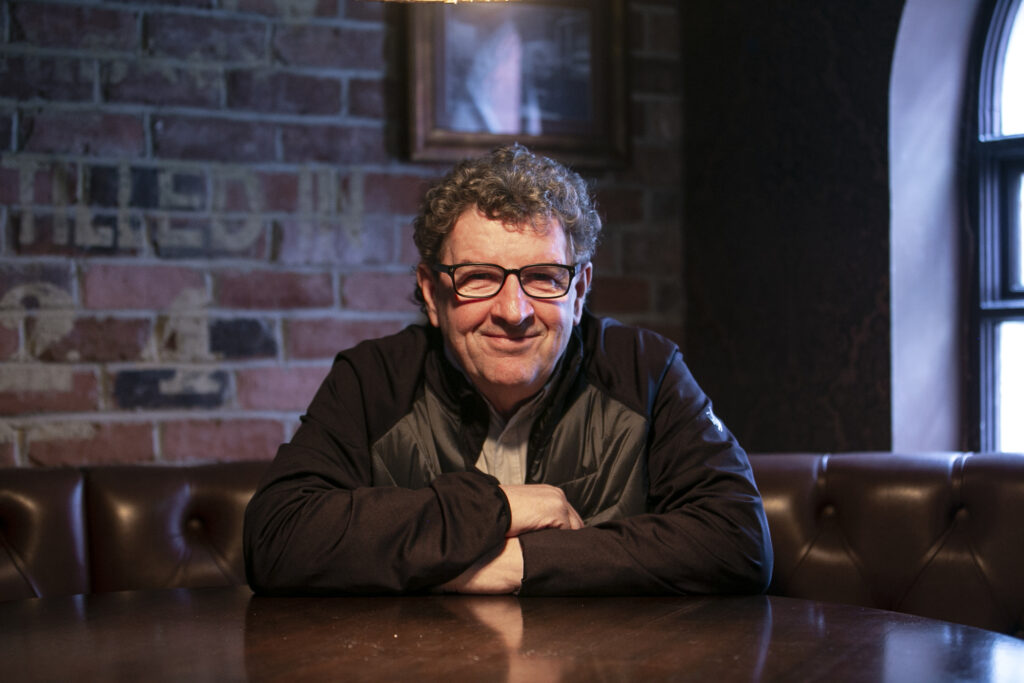 If he's not cooking up a tantalizing meal to share with friends. He is back writing and releasing new songs from his project 'Songs from the box room.' Listen HERE
Mike Hanrahan started his Professional music career in 1977 with Maura O Connell in a duo called TUMBLEWEED.
In 1980 He joined Stockton's Wing, an innovative, critically acclaimed contemporary Irish music band, as guitarist, singer, and songwriter, and wrote all songs on Stockton's Wing's ground-breaking and international hit album LIGHT IN THE WESTERN SKY (1984) including UK and Irish hit singles BEAUTIFUL AFFAIR and WALK AWAY.
The band toured extensively around the world collaborating with many artists with their eclectic and exciting sound. Their music soundscape was a solid base of Traditional Irish music that sat easy with other genres, world music traditions and contemporary influences to create the inimitable sound that was and still is Stockton's Wing.
1989 Sammy Davis Junior invited the band to perform at his Lansdowne Road shows in Dublin. In 1990 Stockton's Wing went on location to take part in the Noel Pearson/Jim Sheridan film production of the John B. Keane play "THE FIELD" which featured Oscar nominee Richard Harris and John Hurt.
In 1988 Stockton's Wing opened for Michael Jackson at both Irish shows. Later that year the opened for Prince.
Stockton's Wing had by then released seven albums.
Mike, left Stockton's Wing in 1994 to tour with Irish piper and songwriter Finbarr Furey.
He recorded his first solo album for German label Wundertutte Someone Like You.
Renowned singer, actor and performer, Ronnie Drew, invited him to collaborate on his 1997 theatre show 'Ronnie I hardly knew Ya' and they worked together until Ronnie's death in 2008.
Mike produced four albums for Ronnie, two with acclaimed Irish folk singer Eleanor Shanley and produced their iconic hit 'A Couple More Years.'
The theatre show had several runs in Dublin and a successful Off Broadway run at The Irish Theatre. They collaborated with many artists during these years including Liam Clancy, Finbar Furey, Johnny McAvoy, Jim McCann, and Paddy Reilly as The Legends of Irish Folk with Mike as Musical Director.
In 1994 he was elected on to the board of the fledgling Irish copyright collection society, The Irish music Rights organisation, as a writer director. In 1997 he was elected as deputy chair and in 2006 elected for the first of three terms as chairperson. He retired from the board 2006.
He went to study culinary arts at Ballymaloe organic school and farm. He later returned as a teacher. He received many wonderful reviews for his food style at various restaurants over a successful ten-year period in hospitality. He retired in 2017 to write a memoir on food and music.
In 2019 his critically acclaimed memoir, Beautiful Affair, A journey in music, food and friendship was shortlisted to top 4 Irish published books at the National book awards.
Mike currently performs with a reunited Stockton's Wing who signed with Universal records and released a back-catalogue collection in Jan of 2020. The album, Stockton's Wing Beautiful Affair A Retrospective, reached number one in January 2020 album charts.
A live album Hometown was released in 2022.
His short film on the Irish cultural revolution was premiered at Dublin's Tradfest in 2022 and is now available on YouTube.
He also writes and performs Eleanor Shanley and Irish rock legend Leslie Dowdall.
His song, A River rolls on, inspired by his mums' journey though dementia was recorded and released by Dublin's dementia friendly choir The Forget-me-nots and supported by Alzheimer's society of Ireland.
He is currently on a Fellowship with The Global Brain Health Institute at Trinity College Dublin.