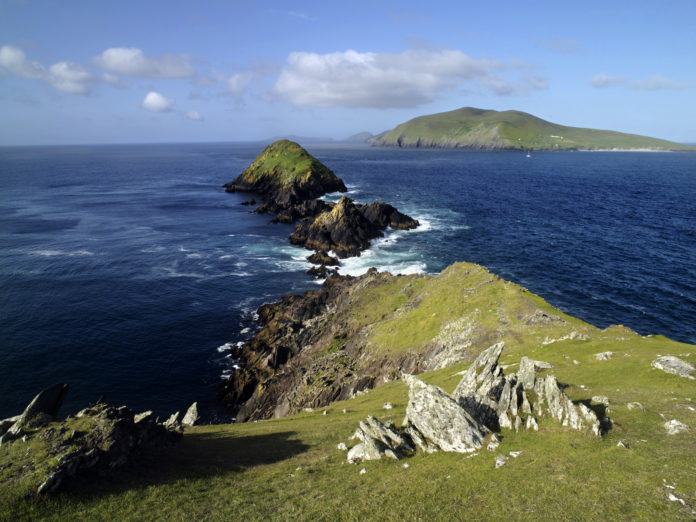 Travellers who want to feel good about how they're impacting the planet will find plenty of ways to keep it green on the island of Ireland in 2022.
Ireland is simply green by nature, and as more and more accommodations, facilities and attractions do their bit for planet Earth, all around the island new and sustainable experiences are being added to help travellers lower their impact.

Nothing is as sustainable as walking, so those who like to stretch their legs will love the new Ulster-Ireland section of the International Appalachian Trail, which continues one of the world's largest trail networks from its origin in the USA, into Canada, Iceland, across to the island of Ireland and beyond.

The newly upgraded trail begins on the west coast of County Donegal in the Republic of Ireland, starting at the spectacular cliffs of Slieve League. The trail then passes through the wide-open spaces of the Sperrin Mountains, into the rugged Causeway Coast and across the magnificent Glens of Antrim in Northern Ireland to finish at the port of Larne.

Spanning 279 miles, the route takes walkers through wonderfully diverse landscapes and can be walked in its entirety, completed in stages or enjoyed as part of a day walk. Historic monuments, dramatic views, areas of outstanding natural beauty and a UNESCO World Heritage Site, all with geological links to the Appalachian Mountains, can be encountered along the way.

There are plenty of places to experience the local food and drink along the trail, and for places to rest up look no further than the stunning new treetop lodges of Burrenmore Nest in Castlerock, County Londonderry.

Each of the lodges is perched on stilts so guests can enjoy panoramic views, and they all have ensuite waterfall shower rooms, king-size beds, kitchenettes, built-in home-cinema projectors, private outdoor whirlpool baths and come complete with a complimentary breakfast basket.

The lodges are set within a forest in the historic Downhill Estate and are close to the tourist hotspots of Mussenden Temple and Benone Beach. Sink into your outdoor bath under the night sky, enjoy the peace and tranquillity, or recover from your walking, amid the birdsong of the forest.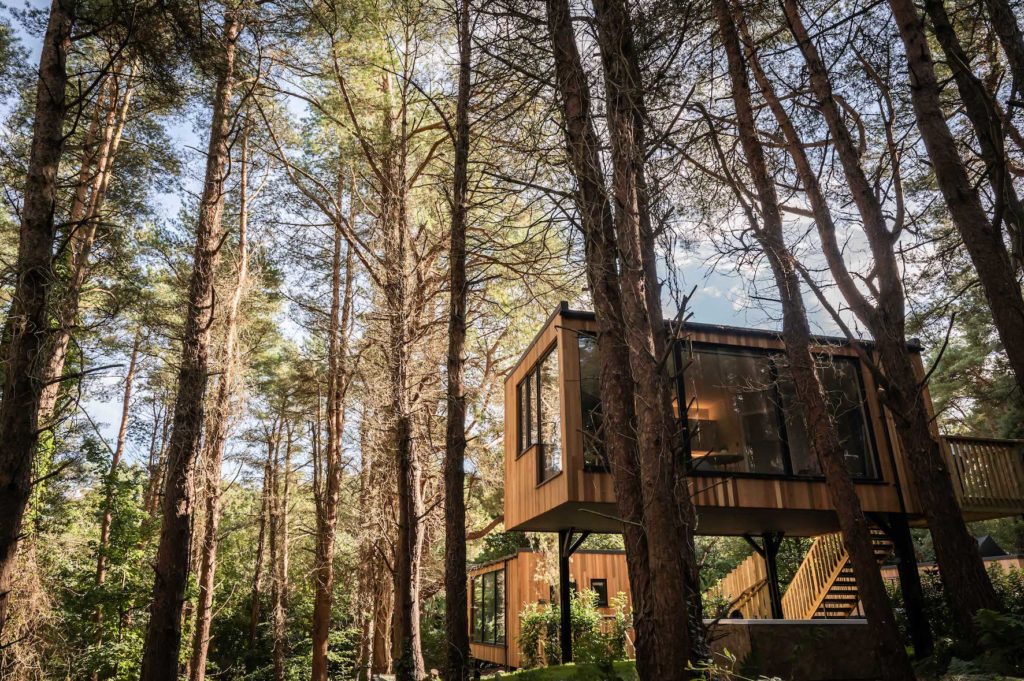 Burrenmore Nest, Castlerock
At the other end of the country, look out for a spectacular new Wild Atlantic Way Viewing Point on a clifftop site at the unique Blasket Centre in beautiful County Kerry. The new viewing point provides stunning views of the Atlantic coast and the Blasket Islands, a group of six islands located off the coast of County Kerry.

The centre, situated at the tip of the Dingle Peninsula in the heart of a Gaeltacht (Irish-speaking area), honours the community that once lived on the remote islands. Well worth a visit, the centre illustrates the islanders' ultimate commitment to a sustainable existence alongside the unique literary heritage of the Great Blasket Island.

For those who like to combine luxury with sustainability, the perfect destination is the Killeavy Castle Estate in County Armagh, recently completed and opened with strong eco-credentials built in.

Named winner of the Luxury Castle Hotel (Europe) Award at the prestigious World Luxury Awards 2021, the hotel is renowned for its environmental consciousness and passion for sustainability.

From saving water to zero plastic, the hotel's heartbeat is sustainable practices. Guests can even enjoy the sights and sounds of the estate's working farm, which supplies its restaurant with everything from Cheviot lamb and Longhorn beef to fresh seasonal vegetables and herbs picked daily from a vast walled garden or foraged from the extensive onsite woodlands.

Amazing experiences to be found close to the castle or on site include estate walks, cycling, golf, distillery tours and guided walks to the top of nearby Slieve Gullion mountain, as well as electric biking on a network of trails, and forest bathing right beside the hotel.

www.ireland.com