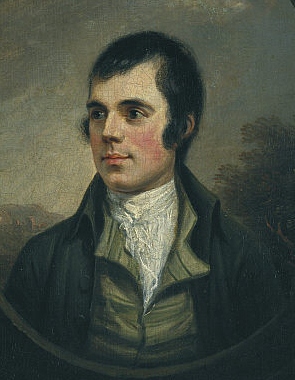 The world will soon again, on 25th January, be celebrating birthday of Robert Burns, Scotland's best-loved son and its National Bard. His passionate and inspiring songs and poetry have touched many hearts and influenced thousands of people around the globe.
No matter which corner of the world you come from, whether it's China, Russia, Mexico or the US, you've most likely raised your voice in a chorus of Auld Lang Syne at least once or twice. Well, it may be known under a different title, but go on, look it up and I guarantee you'll recognise the tune instantly. Am I right?
I've dug a little deeper into Burns' legacy and brought you a few tidbits of information about Scotland's most iconic literary figure. Most of you may be familiar with Burns Night customs, haggis – Scotland's national dish, or the traditional folk music that accompanies the celebrations, but did you know that…
Find Burns Night events or, to find out more about Robert Burns, why not immerse yourself in his world and visit the sites he frequented in Ayrshire, his homeland, or Dumfries & Galloway where he spent his final years?