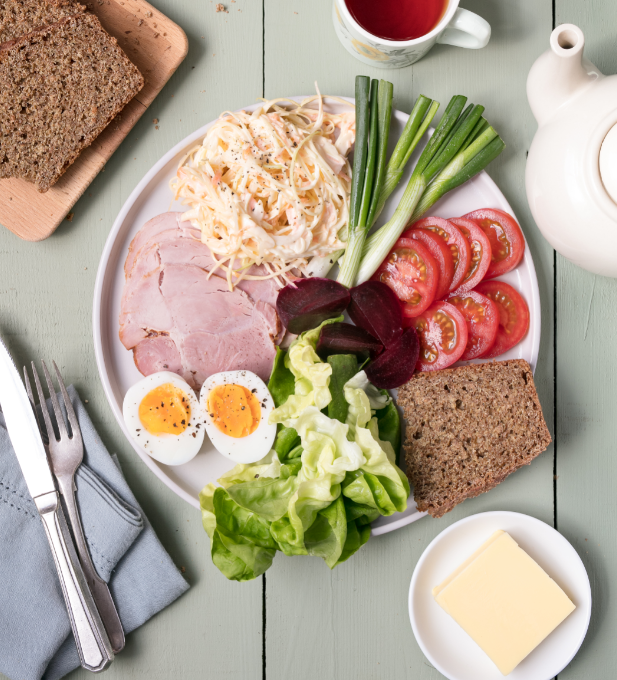 Perfect Teatime Treat, Light and Delicious!
Ingredients
4 large eggs
8 thick-cut slices of baked ham
4 tablesp. Coleslaw
8 slices of fresh beetroot, cooked
1 butterhead lettuce, leaves separated, washed and dried
4 ripe tomatoes, sliced
2 scallions, chopped
Method
Bring a pan of water to a boil and gently lower in the eggs using a slotted spoon. Cook for eight minutes, then remove and transfer to a boil of iced water for five minutes. Gently peel the eggs and cut in half.
On each of four plates, arrange one hardboiled egg, two slices of ham, a spoonful of coleslaw and beetroot slices. Add a pile of lettuce leaves and top these with sliced tomatoes and chopped scallions.
Season the tomatoes and eggs with a little salt and black pepper. Serve with brown bread, butter, mayonnaise and a pot of tea on the table.
To serve
Brown bread
Butter
Mayonnaise
Plenty of tea