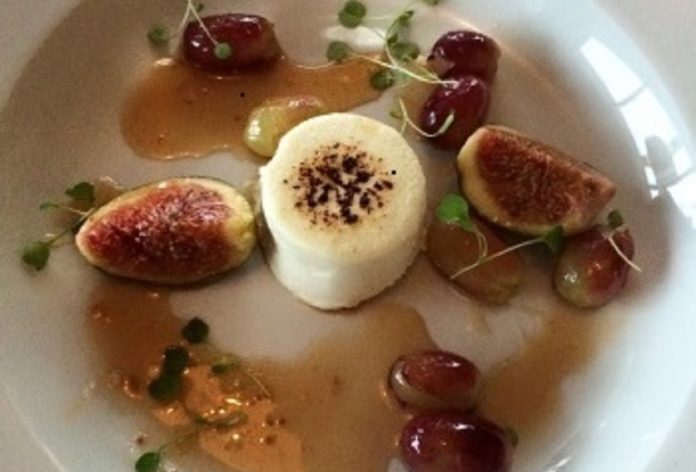 The perfect option for a starter for four or main for two.
Serves 2 – 4
Ingredients
4 x goat's cheese crottin
2 fresh figs cut into 8 pieces
2 tablespoon of honey
4 tablespoons of seedless grapes
Micro herbs
Method
1. Place goats cheese in a hot oven for 4 minutes.
2. To make the sauce, place the honey in a small, heavy-bottomed skillet. Cook over medium-high heat until hot, then add the grapes and figs. Continue to stir slowly until warm through.
3. Plate the warm goat's cheese, drizzle the sauce over the dish and decorate with the warmed grapes and figs. Serve immediately.