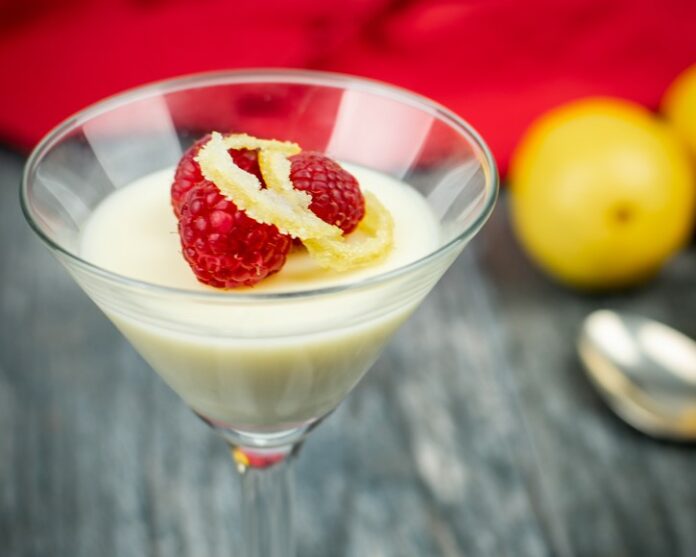 Posset Ingredients
2 cups (1 pint) heavy cream
2 lemons (5 tablespoon plus zest)
2/3 cup fine granulated sugar

Garnish Ingredients
8 blackberries/raspberries (for garnish)
Edible flower petals (optional)

Directions

1. Finely grate the zest of lemons and then juice.
2. In a small saucepan heat the cream, sugar and lemon zest to a gentle boil stirring for 8–12 minutes until the sugar has dissolved and the cream has reduced slightly.
3. Remove the saucepan from the heat and whisk in the lemon juice.
4. Allow the posset to cool slightly for at least 20 minutes or so, before pouring into con-tainers (4 martini glasses or 8 shot glasses). It is advised to strain the posset mixture to remove any zest or skin that has formed.
5. Refrigerate for at least 2 hours until they have set.
6. Before serving, garnish with a fresh berry and optional edible flower petals.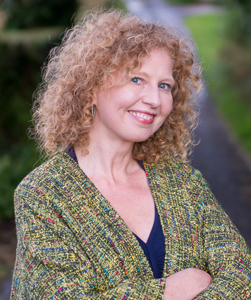 Judith McLoughlin is an Irish chef and owner of a gourmet food business in Georgia called The Shamrock and Peach. Specializing in Irish cuisine, Judith has created her own unique food fusion by blending the techniques of her homeland with the newfound flavors of the South. Growing up in County Armagh in Northern Ireland and setting down roots in the South, over the past decade Judith has become one of the most recognized Irish faces and brands in Atlanta, throughout the American South and abroad. She regularly contributes to food columns in national newspapers and magazines on both sides of the Atlantic and leads numerous discovery tours from the U.S. to Ireland each year. Before A Return to Ireland, she published a cookbook entitled The Shamrock and Peach.