Coming from the old Gaelic phrase 'uisce beatha', meaning 'water of life', Ireland is the place where whiskey found its name, the home of whiskey distilling, and the country where whiskey has been produced for longer than anywhere else.

The first written reference to whiskey distillation came in the Red Book of Ossory, written in Ireland in 1324, nearly two centuries before the first written records of whisky distillation in Scotland.

The oldest licensed distillery in the world, the Old Bushmills Distillery in County Antrim, has always spelled its spirit as whiskey with an 'e'. Yes, in the home of whiskey with an 'e' spelling matters – but taste matters more. 

Well-known for its smoothness and drinkability, Irish whiskey has a depth and diversity that is simply unrivalled among other whiskeys. 

The much loved spirit is currently enjoying an incredible resurgence in popularity right across the globe, with whiskey-lovers by the million also flocking to the island of Ireland's burgeoning roster of distillery tours and whiskey experiences, both longstanding and new.

"Irish whiskey has undergone a phenomenal revival, going from four distilleries to 38 – with 24 open to visitors – and recording 140% growth in sales around the world in the last decade", explains William Lavelle, Head of Drinks Ireland|Irish Whiskey Association. 

"Irish whiskey is being redefined by the depth and diversity of the category. Whether you want to explore our distilleries or enjoy our brands, there's no shortage of excellent choices on offer."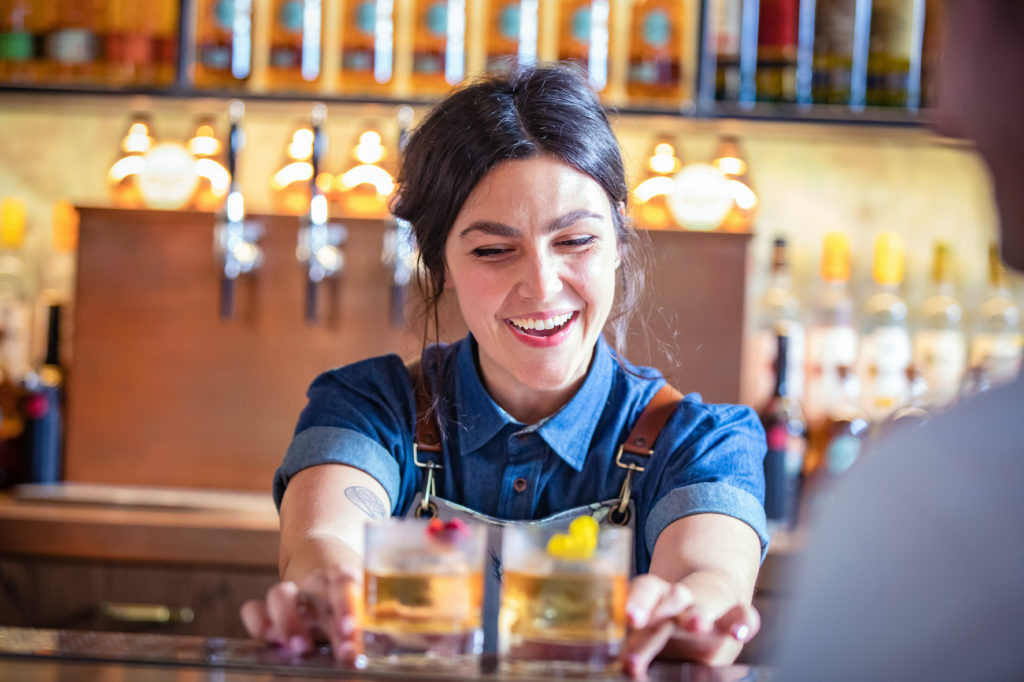 Roe and Co Distillery, Dublin
Including affordable everyday option and plenty of high-end rarities, there are world-famous Irish brands such as Kilbeggan, Tullamore D.E.W. and Teeling to savour, as well as unique new characters and brands from the likes of the Glendalough, Slane and Echlinville distilleries.

But on World Whisky Day, why not start sipping with the most popular Irish whiskey in the world? Jameson Irish Whiskey has been around since 1780 and for good reason. Aficionados love this smooth whiskey for its high-quality and reasonable price point.

Or how about celebrating with a Bushmills 10-Year-Old Single Malt? This one is triple distilled from 100% malted barley and matured for a minimum of 10 years in former sherry casks and bourbon-seasoned casks, giving the whiskey a honey, vanilla and milk chocolate aroma. 

To try a relatively new brand, Roe & Co Irish Whiskey is a good choice. Made in Dublin's whiskey district, the Liberties, this blended single malt is inspired by George Roe, a world-famous whiskey maker who helped build the golden era of Irish whiskey in the nineteenth century.

And for those want to follow up a tasting with a whiskey trip to the island when the time is right, Ireland will welcome you back with open arms. Set your plans with IrishWhiskey360°, which provides a map and information on the island's most important distilleries that offer tours, tastings and behind the scenes secrets about their golden elixirs.